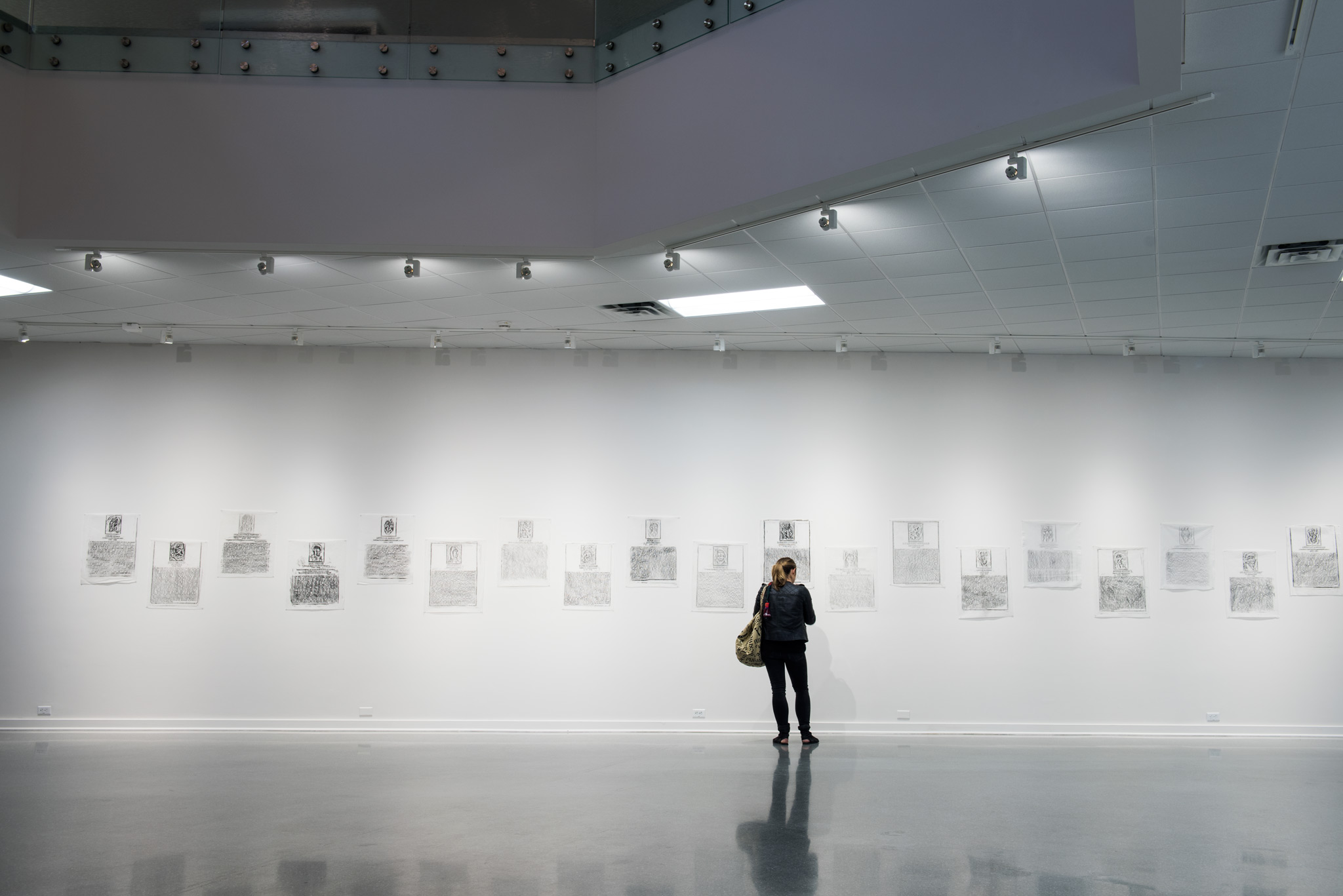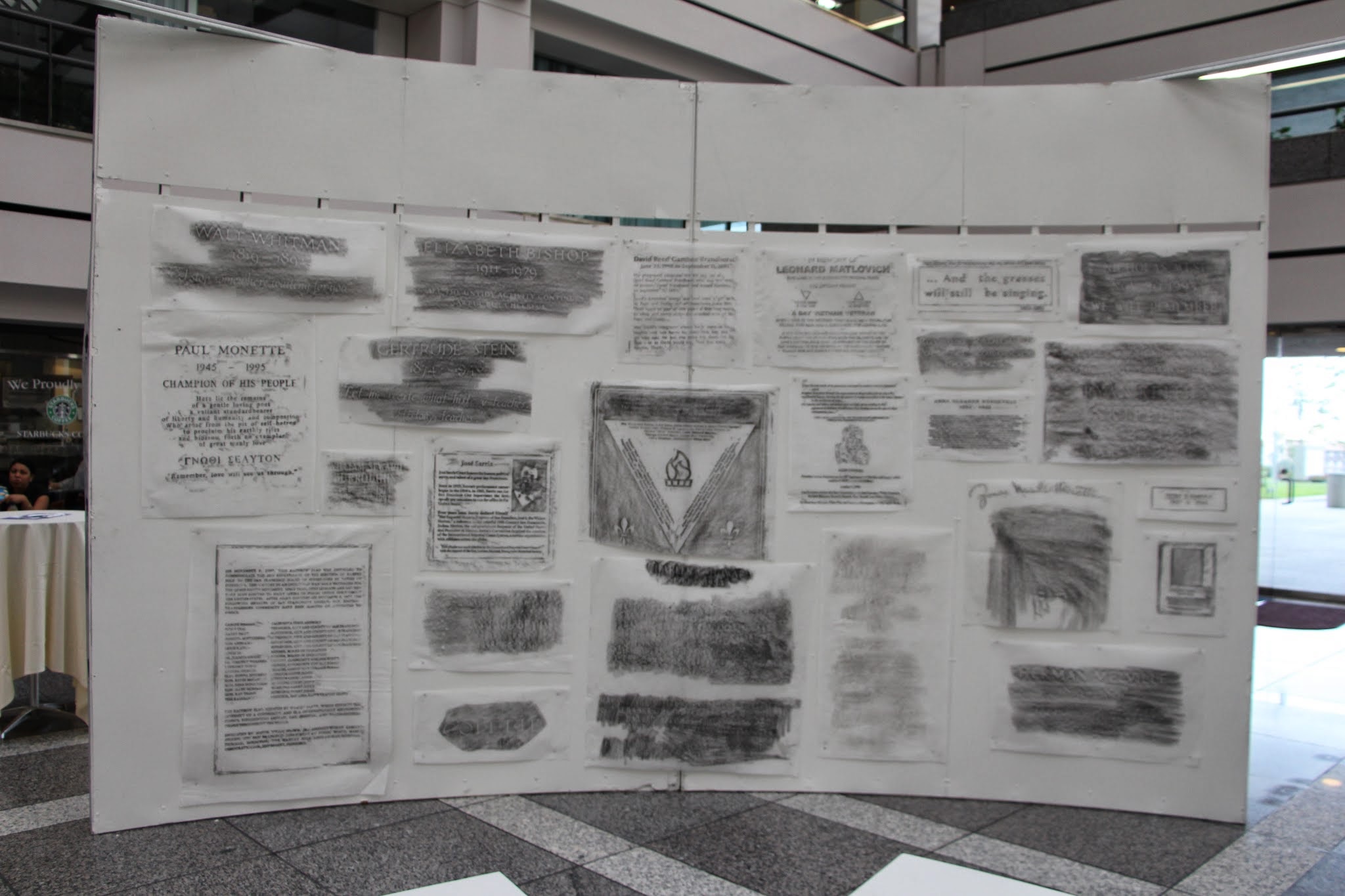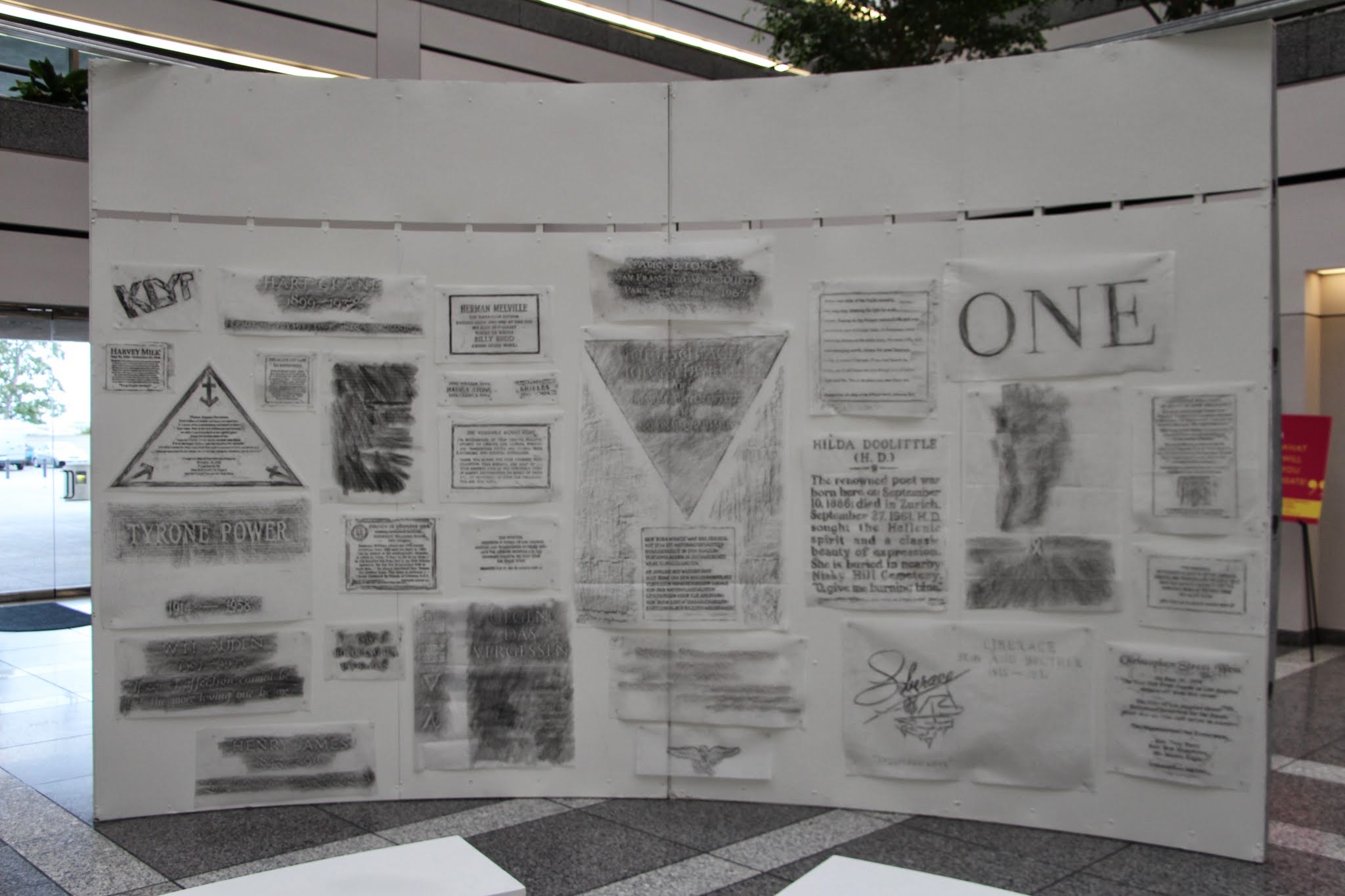 EXHIBITIONS
The Gay Rub is a transportable exhibit that is ideal for universities and community galleries. The Gay Rub educates and creates conversation about GLBT history and historic figures. A special booklet accompanies the exhibition with information on each rubbing displayed to help contextualize each rubbing's importance and history. Viewers can take the booklet with them to read on their own and research further.
Steven Reigns is a sought after lecturer and writing workshop leader (Yale, Antioch, Rollins College, UCLA's Hammer Museum, University of Central Florida, One Archives, Stonewall Library). Exhibits of The Gay Rub can also have an accompanying artist talk or writing workshop focused on identity, cultural history, memory, and permanency.Press Inquiries
PREVIOUS SHOWINGS
ONE National Gay & Lesbian Archives, The nation's largest LGBT Archive Los Angeles, February 2014
Loyola Marymount University, premier Catholic university rooted in the Jesuit and Marymount traditions, Los Angeles, CA, March 2014
Appalachian State University, Smith Gallery, comprehensive, public, coeducational university Boone, NC, January 2015
Webster University, Cecille R Hunt Gallery, university gallery providing professionally curated exhibitions of contemporary art for the academic community and broader St. Louis area public. St. Louis, MO, August 2015
University of South Florida, Center Gallery, Tampa, FL October 2018
Inquiries
Parties interested in hosting The Gay Rub, please contact us.